Episode #8 Voice and Communication in Branding w/ Marta Krasnodebeska

Welcome to the show!
Today I've had the honor of talking to Marta Krasnodebeska who is a branding, marketing and social media strategist.
Marta and I talk in length about where entrepreneurs can really change their game by changing or adding their strategy. Marta clearly knows her stuff.
In today's episode your going to learn about what it really takes to get a leg up and why that doesn't include adding more time or work to your load. In fact, Marta is a master of time and utilizing it with a less is more if you have a strategy approach.
Marta is very successful with clients all over the world and she shares some of her best stratgeies with us today.
We also talk about utilzing video and how key that is for success in creating connections with the audience as well as the different ways to communicate across different platforms.
You don't want to miss her expertise.
Take a listen here on Itunes:  Ep #8 Branding and Communication
Want to get in on my Present Successfully on Camera with Ease 7 day Challenge? www.captivatetheroom.com
Bio of Guest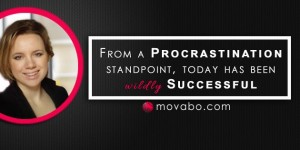 Marta Krasnodebeska is a Social Media Branding and Business Growth Strategist for passionate entrepreneurs, bloggers and coaches.
She helps them build outrageously successful brands and implement strategies, tools and growth hacking tactics so they can work less, get more clients and explode their profits.
She hosts popular monthly Business Attitude Masterclass where she teaches how to start and grow under budget with decent business strategy, proper branding and a courage to do things differently. You can download her free guide Get More Clients: Business Attitude Guide to Outrageous Success here: http://movabo.com/free-book-get-more-clients/
Marta's website is www.movabo.com