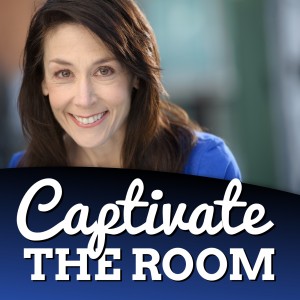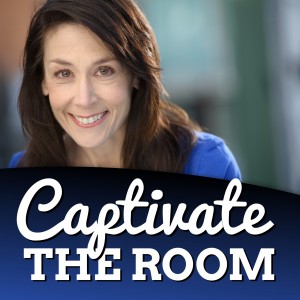 Tracy Goodwin * Captivate the Room
Keynote Speaker        Workshop Facilitator
Tracy Goodwin is known around the globe as the go-to expert when it comes to bringing the words to life with your voice.  Tracy loves building massive confidence in her students through her teaching and speaking and has a deep understanding of the crucial role the voice plays in captivating the room.  Tracy teaches people not only how to tap into their full voice potential but how to get past their fears of using their voice and what it takes to reclaim the real voice that is lying dormant inside.
Tracy's beautiful delivery and inspiring presentations are full of vivid examples of how the voice truly can be the deal breaker in conversation, presentations, video and even water cooler conversation.  She teaches by example what true voice power is and why it's essential to success.
Tracy draws from 30 years of training and experience as an educator, entrepreneur, facilitator, and speaker.  She taps into her deep knowledge and education and her foundation, her own voice story to show participants exactly what they need to do to catapult their success.  Her keen ear for exactly what is going on in the voice and her ability to link it to our past experiences is transformative for everyone who hears her speak.
Download the Press Kit
Tracy's Talks:
Reclaim Your Real Voice and Catapult Your Success
Captivating the Room with Your Voice
Speak Your Truth…Beautifully (Ideal for high school students)
Please Come Home…We Want to Ignore You
Contact Information
512 927 7773 * tracy@captivatetheroom.com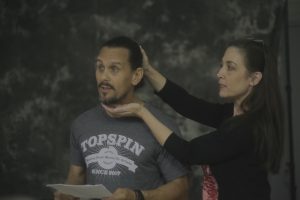 Podcast Interviews
Clearing the Clutter Inside and Out
https://itunes.apple.com/us/podcast/clearing-clutter-inside-out/id914959979 
Sales Babble
http://www.salesbabble.com/how-to-sound-better-and-improve-your-voice-during-sales-presentations/
The Bregman Leadership Show
http://peterbregman.com/podcast/tracy-goodwin-captivate-the-room/
Fast Leader Show
http://www.fastleader.net/tracygoodwin/
Better Biz Academy
https://itunes.apple.com/us/podcast/speaking-your-truth-with-voice-coach-tracy-goodwin-ep028/id1185557909?i=1000384586690&mt=2
2X Podcast w/ Bill Caskey
https://itunes.apple.com/us/podcast/your-most-powerful-tool/id1192492315?i=1000381039879&mt=2
The Wantrepreneur Show
http://www.thewantrepreneurshow.com/059-get-people-listen-take-action-based-words-w-tracy-goodwin/
The Eternal Leadership Podcast
150/https://itun.es/i67P9WD 
Mind Over Market Media
http://www.blogtalkradio.com/mindovermarketmedia/2016/10/31/captivate-the-room
Robert Plank Show
https://www.robertplank.com/194-captivate-the-room-tracy-goodwin/
She Wrote a Book
Crowd Crux w/ Salvador Brigmann
http://www.crowdcrux.com/this-voice-expert-will-make-your-pitch-video-stand-out/
Boomer Biz owner
http://theboomerbusinessowner.com/2015/08/tbbo-355-tracy-goodwin-captivate-audience-voice-technique-storytelling-skills/
Content Academy
http://content.academy/episode14/
Ani Alexander
http://www.anialexander.com/voice-techniques-and-storytelling-tips/
Computers2know.com with Amnon Nissan
http://www.nissancommunications.com/archives/c2k-062815.mp3
Podcast University
http://www.podcastingschool.org/wp/tracy-goodwin-interviews-with-podcasting-university-inc/
Cheval Johnson
http://www.blogtalkradio.com/vallanomedia/2016/02/23/tracy-goodwin-founder-of-captivate-the-room
Starve the Doubts with Jared Easley
https://soundcloud.com/jaredeasley/captivate-the-room-with-tracy-goodwin
Bryan Orr
http://www.bryanorr.com/how-to-captivate-a-room-and-your-customers/
The Boomer Business Owner
http://theboomerbusinessowner.com/2015/12/10-tips-to-captivate-your-audience-wtracyagoodwin-charliepoznek/
Journey to Success
http://www.blogtalkradio.com/journeytosuccess/2015/07/21/tracy-goodwin-how-to-captivate-the-room
Moved by Purpose
http://www.movedbypurpose.net/podcast-ep-67-learn-how-to-captivate-the-room-with-tracy-goodwin/
Ellory Wells
Robert Kennedy
http://www.robertkennedy3.com/iTunes
Jeff Smith
https://soundcloud.com/vvveer/017-tracy-goodwin
Sales Evangelist
http://thesalesevangelist.com/tracy-goodwin/
Rock Star Parents
http://www.theleadersmith.com/radio-show