Episode #70 The Voice of a Manager w/ Rodrigo Caetano

Welcome to the show!
I'm so excited about today's guest.  I know, I say that a lot but today's guest is super special!  Today, I'm getting to chat with one of my favorite people on earth planning and strategy expert and former client Rodrigo Caetano.
I loved every minute of the voice journey that I took with Rodrigo and I know you are going to love hearing about it!  If you are in management or business you don't want to miss these great tips in this episode.  Or, if you are thinking about the power of your voice and what it might be like to go on a voice journey and step into that power, then this episode is for you!
In today's episode Rodrigo and I talk about:
Planning and strategy and why things can awry,
The problems managers face,
How crucial communication is to the big picture of running a business or company,
The process of finding your voice and what that means to life and business
And more!
Want to make a bigger impact on your audience?  You'll need your voice!  If your ready to start your voice journey and catapult your business, reach out to tracy@captivatetheroom.com
Guest Bio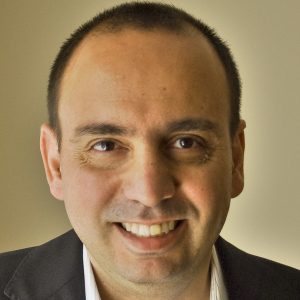 Rodrigo Caetano is an expert on planning and strategy. He is the founder and president of Whiteleaf Consulting, a company dedicated to helping innovators become better managers. 
With more than 20 years of professional experience, Rodrigo has gained extensive expertise creating strategic plans in the technology, banking, and telecom industries. In the past, he led several enterprise initiatives with multinational teams from Canada, the United States, Brazil, Peru, Panama, France, the United Kingdom, India and Hong Kong. He truly knows from practical experience what the expression "global village" means.
Rodrigo holds an MBA degree from the Sauder School of Business at the University of British Columbia in Vancouver, Canada, with specialization in strategic management and accounting. He also earned a B.S. in Computer Science from the Pontifical Catholic University, Minas Gerais, Brazil. He is a Certified Project Management Professional from the Project Management Institute in Pennsylvania, USA.
Rodrigo believes in having strong values, working hard, working smart and focusing on delivering value.
Now, he is on a mission to help smart managers to regain control of their projects and get back to achieving results.  
You can find out more about Rodrigo and his work at www.whiteleafconsulting.com