Episode #69 Finding Your Inner Voice w/ Joel Boggess

Welcome to the show!
I'm super excited about my guest today!  With me on the show is Joel Boggess and he's all about helping you find your inner voice.  Joel is truly a miracle and his story is truly moving.  Joel survived a near tragic childhood accident involving a 30-foot bridge a train and an unthinkable fall.  Joel defied all of the odds that were made and has led an incredibly successful life.
In today's episode Joel and I talk about:
*How to find your inner voice,
*Developing self-confidence,
*Making healthy choices,
*The power of cutting away expectations and more!
Don't miss a minute of this powerful episode and learn how you can find your inner voice and live a life beyond anything you ever imagined.
Want to make a bigger impact with your voice? I can show you how www.captivatetheroom.com 
Guest Bio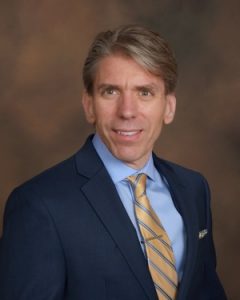 Joel Boggess
From the moment of his near tragic childhood accident, involving a 30-foot tall bridge, a train, and unthinkable fall, the doctor's report said Don't expect Joel to live a normal life.  Today with a Master's degree in counseling, an MBA, and a high-level experience in the worlds of presenting, counseling and facilitating, Joel has a remarkable ability to create a safe space that facilitates connection, engagement, and growth.
Joel's book Finding your Voice hit three #1s on Amazon in success, happiness, and self-esteem and was featured in Success Book Summary by the editors of Success Magazine.
Joel's Re-Launch podcast hit the top spots in Itunes as best overall in debut year and most inspiration two years running.  He's had 1.5 million downloads.  Joel's made 85 plus television and radio appearances and has been a contributor to Huffington Post, Networking Times and Success.com.
While today's culture is saturated with messages of fitting in and looking good Joel empowers audiences to cut away expectations, develop self-confidence and make choices that are healthy, authentic and liberating.
You can out more about Joel, his bestselling book Finding Your Voice and his podcast, Re-Launch at:  http://relaunchshow.com/