Episode #29 How Voice and Communication are Key in Marketing Your Message

Welcome to the show!
I'm really excited about my guest today.  Today I'm talking with William Slaise about communication, voice and marketing.  William or Bill as he's called is really awesome at marketing, especially You Tube videos.  I have no doubt that you are going to get some incredible value from this podcast and our chat.  The bonus:  Bill is a former police officer and shares an  incredible story with us on the show today.
In today's episode you'll hear about:
Advice about social media platforms,
How people might miss the mark on social media,
What the future looks like for social media,
Bill's thoughts on video and live stream,
Incredible tips and value on You Tube marketing and 
An incredible story about Bill's experience on the police force.
Take a listen on Itunes here:  https://itunes.apple.com/us/podcast/captivate-the-room/id1091333779?mt=2
Take a listen on Google Play here:  https://play.google.com/music/m/I3ziyn7lcvxjq7qf5z5uvehmmyy?t=Captivate_the_Room
If you want to find out more about stepping into the power of your voice, make sure and visit www.captivatetheroom.com for your FREE voice impact video series.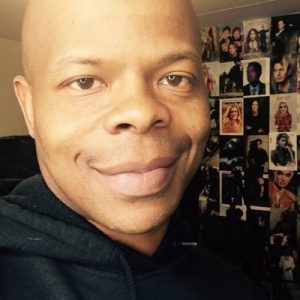 Guest Bio
William Slaise is an ex cop turned entrepreneur who helps other entrepreneurs and small business owners use video, podcasting and product creation to build their audience.
You can find out more about Bill at:  www.billslaise.com