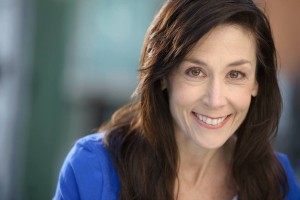 Voice and Selling Mini-Course
I'm glad you are here!
Who doesn't sell right?  We are always selling and your voice is key to how you touch our emotions and compel us to take the action you want to take!
Are you creating the connection that you want?  
Are you building your customer base at the rate you desire?
Are you struggling to get the sale, close the deal?
Are you stammering when you talk about your product?
What about confidence?  Do you walk into the room and speak or deliver your elevator pitch and people flock to you?
If you answered yes to any of these questions then keep reading!
In this mini-course, I break down some of the key voice techniques you need to really touch the emotions of your audience and increase your sales!
Now, I know that voice is not the only part of selling, but I know that voice plays a huge part in how you compel me to take action.
Imagine what it would be like to be the go-to person in your industry?
What would it feel like to speak with confidence about yourself, or product or even when you have to do video or live stream?
Imagine compelling people to take action effortlessly, all by what you do with your voice?
This can happen and will happen when get rid of a few bad voice habits and lay in a few great ones!
In this voice and selling mini-course you'll get immediate access to the following videos:
Introduction to the course,
Connecting to the message and getting out of your head,
Breathing reset,
Pausing,
Speed,
Transitional phrases,
Psychology of the voice,
Using the least restrictive script.
One of the biggest issues that I find with people when they start selling is that they lack vocal confidence.  Simply by applying these techniques, you'll gain so much more voice confidence.
The other big issue is that they are talking at us, not too us, often times because they are up in their head thinking about what they are thinking and thinking about what we are thinking.
In this mini-course, we'll uncover some of the bad habits that you are relying on that are keeping you from getting what you want and step-by-step I'll teach you what you need to do differently with your voice and tell you why.
If you are ready to catapult your success to the next level, then you don't want to miss this special offer.
Just $47.00
Are you in?  Voice and Selling Mini-Course
What to learn more about what people think about working with Tracy?
Rebecca Raven LaBeau, Actress Australia, Los Angelos
"If you are looking for improving your voice just contact Tracy Goodwin now! Trust me, you will appreciate this advice before even your first session ending! Tracy's work outperforms any voice or public speaking class that I have tried!" ~ Mehrdad
"Tracy's personal style of teaching and expertise has opened me to exploring my voice and it's evolution in a whole new way. One of the most intuitive vocal and acting coaches, Tracy has taught me how to expand both my vocal and acting ranges and get rid of limits that so often inhibit an actor. With her expansive knowledge and experience with voice, she not only taught me the techniques, but further helped build my confidence in attaching any script and project with vigor and success. An all-around wonderful teacher and woman."
Egle Petrailyte, Actress, NYC
"Tracy is an amazing woman who has brought joy, success and happiness to tens of thousands of people around the world. She is very inspiring."
Jack M. Zufelt, "Author of the Best Seller, The DNA of Success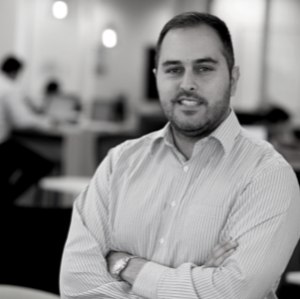 "Tracy, I would like to thank you for all the hard work that you have put into the past month. Despite having been on television more than 1,500 times over the past ten years, the techniques you taught me and notes that you sent through have completely changed my perspective and confidence in communication. I wish I had met you much earlier in my career, but as they say, its never too late to learn. You have been one of the most professional and talented subject mater experts that I have worked and I would encourage anybody who is serious about improving their communication skills to engage you. Regardless of how much they think they know. Thanks again." 
Peter Esho, 
Sydney, Australia
Alex, Medical Student, Australia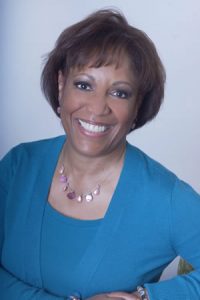 As a business owner and active speaker, I knew my speaking skills could use a tune up. I was running out of breath, speaking fast and not having the results I wanted from all the time and preparation.
I decided to worked with Tracy because I knew that she was an expert in the field of voice/vocal training. Tracy helped me by listening to my voice while speaking/presenting and instantly identified the areas that were keeping me from being a powerful speaker. The result is that I now have a personalized approach and tools to strengthen my voice and create a better and more profitable impact when I speak.
One thing I liked about Tracy is that she is an incredibly deep listener. She goes beyond what she "hears" to the root of where your voice is trapped and guides you to shift it to a more powerful place. This isn't about doing standard exercises, this is true customized vocal transformation, as only she can do. I would highly recommend Tracy to people who want to truly captivate the room, both powerfully and confidently, to improve your sales, your impact and your joy when speaking.
Thanks so much Tracy!
Chris Makell – Speaker, Author, Consultant – Spark Of Brilliance Consulting
Almudena Sos, Psychotherapist, Barcelona Spain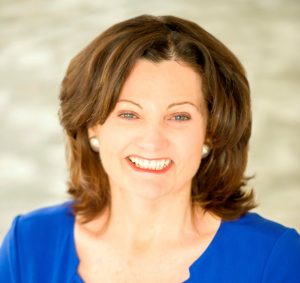 I hired Tracy to help me prepare for an important speaking engagement. While I felt confident about my material, I really wanted to elevate the way I delivered it. Tracy quickly showed her genius by pinpointing the exact areas where I could make changes that would dramatically increase the impact of my presentation. She went above and beyond to work with me on a very tight timeline, teaching me tools I could apply immediately and in my future speaking engagements. Thanks to Tracy's coaching, I was able to "captivate the room!"
Jean Haynes, MBA
Career & Leadership Speaker, Trainer & Coach
Jean Haynes Coaching & Consulting