Los Angeles Actor Voice Course
4 Weeks to Voice Vulnerability Class
Starts January 6th, Space is very limited! 
Sunday nights 5-8pm, Studio City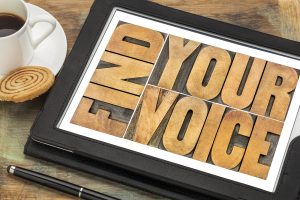 Are you getting cast as much as you'd like?
Are you doing the acting prep but something is still not right?
Do you need to catapult your career to the next level?
The voice is the most powerful tool you have in acting…if you know how to use it.
The vulnerability you are missing is in your voice. 
You are possibly nailing the character and the emotions but there are shades and nuances of your character and emotions that you have not even begun to play.
If you want to take your work to the next level,
Learn how to use your voice in such a way that you touch our emotions,
Become irresistible on camera and,
Catapult your success then you don't want to miss this 4-week course.
During this four weeks live course you will work with scenes and monologues and learn how to use your voice on a deeper level.
It's in the shades and nuances that you've never even thought about, that you aren't using that are keeping you from taking your career to the next level.
If you want to set yourself apart from the other actors and get cast more, you have to have your voice, you have to have the shades and nuances that will touch the casting directors emotions.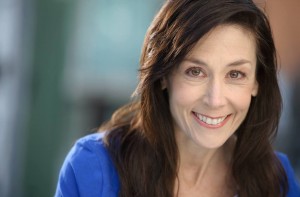 Join me, Tracy Goodwin, Internationally known voice expert for this game-changing course.  I've been coaching voices of TV and Film stars around the globe for over 25 years and I want to teach you the vulnerability and shades and nuances of your vocal orchestra in a way you've never thought about, in a way that will change your voice for good and transform your life and your success.
The 4-week course is held live.  Spots are very limited, 6 students per group.  
Extensive one on one attention because of small class size.  $300.00
For course details and more information or to register email tracy@captivatetheroom.com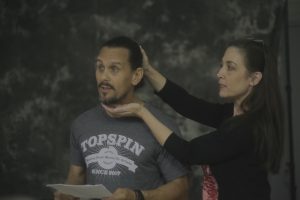 Hear what other's are saying about Tracy's game-changing voice work:
A MESSAGE from Stephen W. Bridgewater.
Mr. Bridgewater is a personal acting coach to many of the biggest names in film and television. His clients include Robert Patrick (Terminator, X Files, and Scorpion), Benicio Del Toro (21 Grams, Traffic, Fear and Loathing in Las Vegas) Bruce Willis, Brad Pitt, Matt Damon, Jeff Bridges, Heath Ledger, Theo Rossi (Sons of Anarchy). Project Credits: 12 Monkeys, The Fisher King, Mississippi Burning, Roseanne and Forest Gump. Bridgewater also serves as a casting consultant to various A-List directors, network executives, directs and produces as well.
Fellow actors: I want to encourage you to take advantage of the upcoming time you can spend with Tracy Goodwin. I have seen Tracy be a key ingredient to actor presence, uniqueness and seen her perform miracles with the talent I don't have the patience for.
I consider her to be the very best in vocal instruction. Vocals are one of the 3 key ingredients to having a real shot at success in film and television.
She has a unique skill in helping one with good vocals.
I have over 30 years of good fortune and the experience of working with some of the biggest names in film and television.
Over those 30 years, I have come to notice the recurring themes that A-List actors have in common.
The easiest way to strategic advantage in your on-camera craft, is to develop your voice. The voice is something my clients continuously treat as an essential tool and never stop improving or perfecting, as one would a musical instrument.
Tracy will connect you to your "singing" voice. Tracy: calls it finding your "real" voice. Proper vocals show up on camera and the states of relaxation are created as a by-product will help you play with your choices.
All my clients work on their voice. Tracy is my number one choice for showing you how to improve the voice.
Tracy,
Just wanted to write and say thanks again for the class. Literally, last three things I've been in on, someone has commented that they love my voice to which I can only attribute to working with you
Brad Miller, Los Angeles Actor
I have been taking private accent reduction and voice lessons with Tracy Goodwin for a few months now, and already noticed a big difference not only in the way I speak but also how other people perceive me.  Before starting working with Tracy, I tried two other accent reduction coaches but got frustrated with the lack of results and complicated methodology.  Originally from Russia, I have been living in the USA for about 11 years now, but still, have my Russian accent.  After starting acting about a year and a half ago I realized that in order to qualify for a variety of roles I needed to learn to speak with Standard American Accent.  I met Tracy through an acting coach in a class setting.  I instantly liked her gentle and personalized approach, so I decided to try her private lessons.  Tracy's style of coaching is a combination of different techniques focused on a client's specific needs.  She tackles the most obvious problems in one's speech or accent pattern first, helping to build the correct way into the client's vocal muscle memory.  She does this with a lot of encouragement and support at a pace that is most suitable for each person.  I highly recommend Tracy for anyone who wants to improve their voice, accent or presentation skills.
Luba Shul, Texas actress
"Tracy's personal style of teaching and expertise has opened me to explore my voice and it's evolution in a whole new way. One of the most intuitive vocal and acting coaches, Tracy has taught me how to expand both my vocal and acting ranges and get rid of limits that so often inhibit an actor. With her expansive knowledge and experience with voice, she not only taught me the techniques but further helped build my confidence in attaching any script and project with vigor and success. An all-around wonderful teacher and woman."
Egle Petrailyte, NYC Actress