Ready to Captivate the Room?
If you do or want to do:
Live presentations, On Camera in Video and Webinars, Podcasting
I can help!
Here is where you learn to CAPTIVATE your audience every time you open your mouth!
If you are like me, presentation is everything to you.  Your smart and know you want your work to be heartfelt and change lives…every time you open your mouth.   Speaking is traumatic for far too many people and it doesn't have to be.  All you need is a strong dose of confidence and a skill set to back it up.
That's what you'll get here!
I'm Tracy Goodwin and I've been helping people gain confidence and improve their skills in voice, presenting, on camera and in front of the mic for years.
How you can get the skills that will make your confidence soar:
I offer a 3 month program that will teach you the skills you need to deliver with confidence in live presentations, video, webinars, E-courses and podcasting. (See below)
I also offer downloadable courses:
Captivate on Camera
Voice Technique for Video, Webinar and Podcast Success
Purchase here or find out more on Online Courses:
http://captivatetheroom1.usefedora.com/
Let's get your message out to the world, beautifully!
3 month membership program
Voice Technique * Presentation Skills * On Camera/Live Speaking/Podcasting * Effective Communication
The goal of this group is to give you the confidence you need to bust through the fears that are limiting your beliefs about presenting live, on camera, in front of the microphone or even in day to day communication.
This program builds confidence by giving you technique in voice, content, delivery, non-verbal, on camera skills and even effective communication strategies for day to day life.
Ultimate goal, find your voice, create your message and express it to the world beautifully, full of confidence without fear!
How it's delivered:
One 1-1 live session to determine specific needs and goals and craft an individual plan within the group plan
Three video assessments to check progress (1 per month)
Weekly training webinars (12 total/4 per month)
Bi-monthly group calls (2 per month) to further course content delivery and Q and A
Access to private Facebook group for more training and support
All yours for $397.00 for 3 months introductory offer, price will go up after the first round!  So get in NOW!
Sign up below:
https://www.paypal.com/cgi-bin/webscr?cmd=_s-xclick&hosted_button_id=X3BD3M5KG4R8G
Check out my latest Youtube video:
Give yourself permission to get it wrong!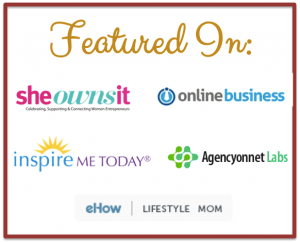 Published Articles Include:Inspire Me Today
http://inspiremetoday.com/luminary/tracygoodwin/
She Owns It
http://sheownsit.com/afraid-communicate-by-bedeliciousnow/
She Owns it
http://sheownsit.com/dealing-conflict-at-work-beyond-by-bedeliciousnow/
She Owns It
http://sheownsit.com/learn-how-use-your-voice-make-people-listen-by-bedeliciousnow/
Elite Agent:
http://eliteagent.com..au/blog/2014/01/29/real-unpredictable-fascinating-it's-all-in-the-voice
What people are saying about Tracy:
"Tracy is an amazing woman who has brought joy, success and happiness to tens of thousands of people around the world.  She is very inspiring."
~ Jack M. Zufelt ! "Mentor to Millions" ~ Author of the Best Selling Book, The DNA of Success
"My life in the public eye kick-started after I met Tracy Goodwin.  Learning from her about public speaking and effective communication was the smartest investment I ever made.  I went from an individual afraid to speak, to a polished professional fearlessly using my voice.  There's nothing in the world like being able to feel confident and charismatic being in front of a large group of people.  Tracy's knowledge, quick wit, vibrant color and delicious personality make her an Ace at what she does and I would highly recommend her to whoever was looking for a competitive advantage in their career.  Simply put, she is the best there is!"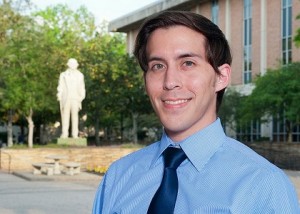 ~ Jason Tilton, Shell Oil
"Tracy's personal style of teaching and expertise has opened me to exploring my voice and it's evolution in a whole new way.  One of the most intuitive vocal and acting coaches, Tracy has taught me how to expand both my vocal and acting ranges and get rid of limits that so often inhibit an actor.  With her expansive knowledge and experience with voice, she not only taught me the techniques, but further helped build my confidence in attaching any script and project with vigor and success.  An all-around wonderful teacher and woman."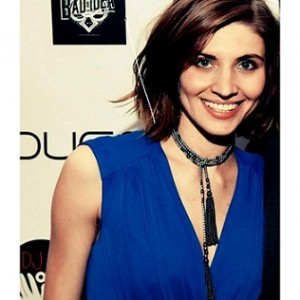 ~ Egle Petrailyte, NYC Actress
My voice over career wasn't progressing as I had hoped. Then I found Tracy, The Red Sweater Lady, and things really started to turn around for me. Tracy is one of those coaches who can inspire you to stretch your performance muscles. She teaches solid techniques that energize vocal ability, which a voice over talent needs for a stellar delivery. Tracy really stands out amongst coaches. Her fresh approach to breaking down copy and vocal technique is truly unique and has helped me tremendously in my voice over performance. I highly recommend working with her one on one, so that she can identify any areas of your performance that need improvement.  You will love working with her!
~ Lisa Speaks VO Artist
"Working with Tracy was an extraordinary experience for me.  Not only was she able to work me in on short notice but once we started my session I immediately felt comfortable with her and her teaching style.  The fact is, I landed my first lead role in a feature film after working exclusively with her on the project.  She brings out the best in me!"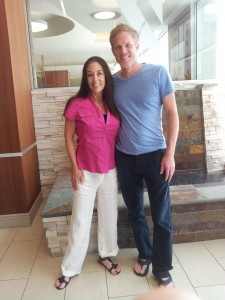 ~ Kyle Gray, Actor
"Ms. Goodwin is the epitome of a professional educator.  Her expertise and passion for helping others is evident in her work."
~ Liz Lugo, Educator
"Tracy was a bright spot in a dark tunnel for me when I took her class.  I looked forward to it every day, the excitement of what I would learn next to implement in my classroom.  And, the best part is, because she had us actually doing the activities I still remember them all and it's been 7 years.  I cannot thank her enough for not only teaching us these things but just being the amazing person she is."
~ Heather Hosey, Educator
"Tracy has done an amazing job preparing my daughter for auditions.  But, more than that, she has raised her communication skills and confidence which are lifetime skills."
~ Dalila Rangel