5-Week Voice on Podcast Live Course
Starts September 24th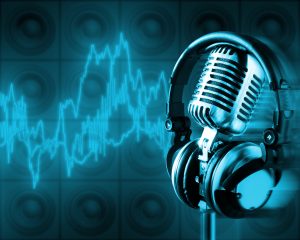 So you've got a podcast? Great!  Or, maybe you're thinking about starting one, that's awesome!
I love my podcast and I believe it was the best decision I ever made for my business.
I am up to about 25k downloads and month and my show is my best lead magnet.
But, I have a deep understanding of how important the voice is, crucial to podcasting!
If you are ready to take your show to the next level and you might have a successful show already, then you are in the right place.
In this next level voice course, I'll teach you incredibly powerful voice technique that will help you bring your words to life!
Ready to sign up?
Over the 5-weeks we'll cover:
Getting your sound unstuck and flowing out so it touches the hearts of the audience,
Bad habits, what yours are and how we can get rid of them,
Go to's and patterns that are keeping you from touching us emotionally,
The five elements of variety and why you need them all to touch our emotions,
What it takes to be captivating,
How to be more compelling with your voice,
Sounding confident no matter what,
How to bring scripts to life,
Recording slam dunk interviews, even with a guest that is a bit lackluster,
Breathing, how it needs to be done for you achieve maximum success and more!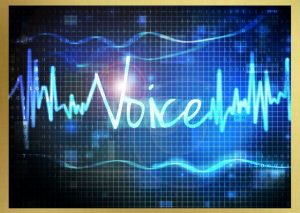 Here is how it's delivered:
Over 30 training videos on vocal technique to benefit your show and your life,
Weekly meeting, live online for an hour and a half where we cover material and address your biggest issues and challenges that are specific to your voice,
A copy of my book Captivate the Room w/ Your Voice,
Weekly recordings assessed and reviewed by me for additional coaching and instruction,
A private Facebook group to address all of your specific voice issues.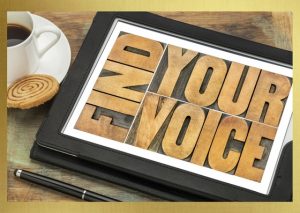 Sure, this course is designed for podcasters but the truth is, these voice techniques will work wonders for:
voice-over actors
speakers
live videos
video courses
live speaking
water cooler conversation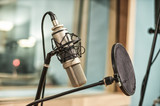 Don't wait another minute to get your show catapulting your success with your most powerful instrument, your voice.
Until September 11, get this course for just $395.00 before it goes up to $795.00
Course begins September 24th
Space is very limited for this small group class.
Ready to sign up?
See what other's are saying about working with Tracy:
"My voice-over career wasn't progressing as I had hoped. Then I found Tracy, The Red Sweater Lady, and things really started to turn around for me. Tracy is one of those coaches who can inspire you to stretch your performance muscles. She teaches solid techniques that energize vocal ability, which a voice-over talent needs for a stellar delivery. Tracy really stands out amongst coaches. Her fresh approach to breaking down copy and vocal technique is truly unique and has helped me tremendously in my voice over performance. I highly recommend working with her one on one, so that she can identify any areas of your performance that need improvement. You will love working with her!"
Lisa Speaks, Voice Over Artist
"Tracy is definitely an advanced voice training expert. She has definitely a special approach and helped me recover the authenticity of my voice. Tracy over delivered in every aspect of her work. With her help, I learned how to overcome my communication barriers and become more confident recording my voice. Anyway, if you are struggling with your voice or the way you sound, I highly recommend Tracy." Rodrigo Caetano (Principal, WhiteLeaf Management Consulting)
Mr. Bridgewater is a personal acting coach to many of the biggest names in film and television. His clients include Robert Patrick (Terminator, X Files and Scorpion), Benicio Del Toro (21 Grams, Traffic, Fear and Loathing in Las Vegas) Bruce Willis, Brad Pitt, Matt Damon, Jeff Bridges, Heath Ledger, Theo Rossi (Sons of Anarachy). Project credits: 12 Monkeys, The Fisher King, Mississippi Burning, Roseanne and Forest Gump. Bridgewater also serves as a casting consultant to various A-List directors, network executives, directs and produces as well.Fellow actors: I want to encourage you to take advantage of the upcoming time you can spend with Tracy Goodwin. I have seen Tracy be a key ingredient to actor presence, uniqueness and seen her perform miracles with talent I don't have the patience for.
I consider her to be the very best in vocal instruction. Vocals, are one of the 3 key ingredients to having a real shot at success in film and television.  She has a unique skill in helping one with good vocals.  I have over 30 years of good fortune and the experience of working with some of the biggest names in film and television.  Over those 30 years, I have come to notice the recurring themes that A-List actors have in common.  The easiest way to strategic advantage in your on-camera craft, is to develop your voice. The voice is something my clients continuously treat as an essential tool and never stop improving or perfecting, as one would a musical instrument.
Tracy will connect you to your "singing" voice. Tracy: calls it finding your "real" voice. Proper vocals show up on camera and the states of relaxation are created as a by-product will help you play with your choices.  All my clients work on their voice. Tracy is my number one choice for showing you how to improve the voice.  
Stephen Bridgewater, On Set Coach, LA