5-Week Voice for Men Who Want to Communicate Like Leaders
5-Week Course Begins October 15th
(Just in time for the Holidays!)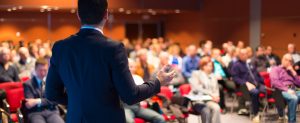 Everyone struggles with communication and everyone has bad habits laid into their voice, even me.
In fact, I've found that men sometimes struggle more than women we just don't know it.
If you have struggled with any of the following then you are in the right place:
*Not feeling heard,
*Not getting ahead in business,
*Struggling to build or keep relationships in your personal life,
*Hurt others with your tone or words,
*Not know what to say or how to say it,
*Struggled to communicate what you want and need with others,
*Being a leader that commands respect,
*Captivate the room when you speak live, online, in meetings or with associates.
*We can change all of that, quicker than you think.
*The voice is the most powerful tool you have if you know how to use it.
*The voice is how we determine everything about you.
*What do people think of you?
*What you say and how you say it is key to your business and personal success.
I've seen men struggle with communicating their ideas, thoughts, dreams, and goals.
I've seen men struggle with the tone of voice and how they are being perceived.
I've seen men challenged to get ahead in business because they can't communicate or manage teams.
I've seen men destroy relationships all because they are maximizing the power of their voice.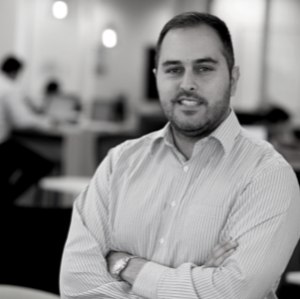 "Tracy, I would like to thank you for all the hard work that you have put into the past month. Despite having been on television more than 1,500 times over the past ten years, the techniques you taught me and notes that you sent through have completely changed my perspective and confidence in communication. I wish I had met you much earlier in my career, but as they say,

it's

never too late to learn. 

You have been one of the most professional and talented subject matter experts that I have worked and I would encourage anybody who is serious about improving their communication skills to engage you. Regardless of how much they think they know. Thanks again." 
Peter Esho, 
Sydney, Australia
Don't go into 2018 repeating the same mistakes.
If you are ready to:
*Sound more confident, 
*Communicate your needs and wants,
*Build connections both personally and professionally,
*Get ahead in your career,
*Manage teams and be a respected leader then this is the course for you.
In this 5-week live, online course you'll learn:
*What your psychology of the voice story and why it's keeping you from getting what you want,
*How to change your psychology of the voice story by getting rid of the voice barriers that are keeping people from connecting with you,
*What is being received from you vocally vs. what you perceive you are doing,
*How to sound more confident,
*How to sound more captivating,
*How to be more compelling in words and voice,
*How to communicate with others, even the most difficult people,
*How to express yourself in a way that you are comfortable and confident with,
*How to build connections with ease,
*How to get what you want,
*How to lead others,
*How to present with confidence to make a big impact with your message,
*How to be heard every time you speak.
*How to be present, listen and make others feel heard
5-week course, just $395.00 Until 9/11 then price goes to $795.00
*Payment plan available, email tracy@captivatetheroom.com
Over the 5-weeks this is what you'll get:
*Weekly live sessions online with individual coaching for your specific issues within a small group,
*Over 30 videos on voice and communication,
*Recordings of all live sessions and life time access to course videos,
*A copy of my book Captivate the Room w/ Your Voice,
*Weekly recording assessments of your presentations and assignments,
*A private group for questions, answers, and exploration.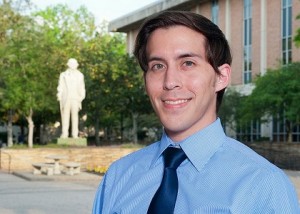 "My life in the public eye kick-started after I met Tracy Goodwin. Learning from her about public speaking and effective communication was the smartest investment I ever made. I went from an individual afraid to speak, to a polished professional fearlessly using my voice. There's nothing in the world like being able to feel confident and charismatic being in front of a large group of people. Tracy's knowledge, quick wit, vibrant color and delicious personality make her an Ace at what she does and I would highly recommend her to whoever was looking for a competitive advantage in their career. Simply put, she is the best there is!"
Jason Tilton, Shell Oil Company
Don't head into 2018 repeating the same mistakes, invest in your most powerful tool, your voice and finally create the success in your business and personal life you've been looking for.
What the course covers:
*Psychology of the voice, your voice barriers and what's holding you back vocally,
*What you're communicating vs. what is being received both in words and your voice,
*Missing vocal elements, patterns and go to's and how to correct them,
*Getting grounded, breathing and stepping into vocal vulnerability when you communicate,
*Communicating with others and building relationships,
*Bold choices in your voice and captivating the room with confidence,
*Leading with your voice and more!
5-week course, just $395.00 until 9/11 then prices goes to $795.00
*Payment plan available, email tracy@captivatetheroom.com
This 5-week Course begins October 15th.
Weekly meetings are scheduled to accommodate the members of the small group.
Wouldn't it be great to speak with confidence, be respected as the expert you are, lead with a compelling voice, build connections and relationships like never before?
It can happen and quicker than you think.
The psychology of the voice is key.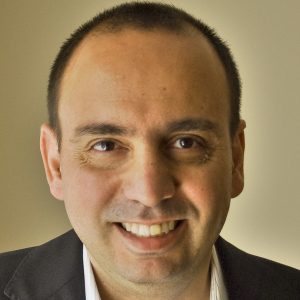 "Tracy is definitely an advanced voice training expert. She has definitely a special approach and helped me recover the authenticity of my voice. Tracy over delivered in every aspect of her work. With her help, I learned how to overcome my communication barriers and become more confident recording my voice. Anyway, if you are struggling with your voice or the way you sound, I highly recommend Tracy." Rodrigo Caetano (Principal, WhiteLeaf Management Consulting)
Your smart and you've probably spent hours trying to figure this out.
*Why you can't communicate your truth.
*Why you can't change your voice, your words.
*Why you can't build or maintain relationships.  
*Why you keep getting passed over or can't get ahead in business.
I can tell you why, the voice tells us everything we need to know and chances are there is something going on in your voice that is repelling us, pushing us a way or causing us not to take you seriously.
Are you ready to finally get ahead both professionally and personally?
Can you afford not to?  
If you are ready, just click the link below.
5-week course, just $395.00 until 9/11 then price goes to $795.00
*Payment plan available, email tracy@captivatetheroom.com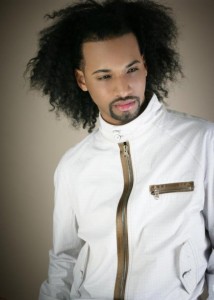 "I am writing this letter on the behalf of Tracy Goodwin. Tracy and I have become well-acquainted over time,  she started out as my teacher twelve years ago and we have still managed to maintain our friendship over the years. Tracy has served as a mentor to me lending me golden advice over several of my projects in the arts and entertainment industry. It is through her supervision and encouragement that has given me the wisdom and strength to start my own production company."
James Phinizy III
" Tracy – It's time to name a few new Masters, but more importantly currently relevant-Masters, like yourself.
You have a great gift.  You glow when you use it and it's wonderful to see someone our age who connects so well with the young ones like you and has more energy than most everyone in the room. "
Mark Roach, Actor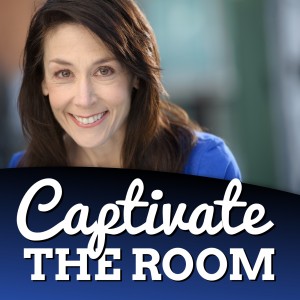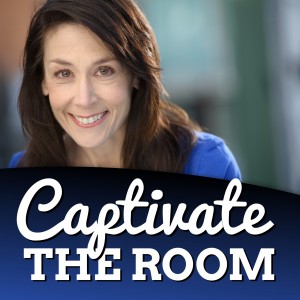 I'm Tracy Goodwin and I've been coaching voices of Hollywood celebrities, CEO's, business leaders and entrepreneurs around the globe for over 25 years.  I've worked with men from all over the globe and their lives have been transformed by learning to have the voice of a leader.  I'd love to help you transform your life too.