5-Week Reclaim Your Voice, Communicate More Effectively Course
Transform Your Life and Relationships
Welcome to the rest of your life!
Begins October 1st, 2017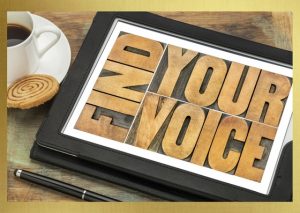 Are you ready to transform your life by transforming your most powerful tool, your voice?
The voice is the most powerful tool you have if you know how to use it and this 5-week course is all about teaching you how to speak your truth beautifully and transform your life, your business, and your relationships.
If you struggle with any of the following, then I encourage you to do this work before the first of the year.  
Set yourself up for success in 2018 because we determine EVERYTHING from your voice…it's the most important asset you have.
*Do you struggle to say what you need and want to say, express yourself?
*Do you lack confidence or sounding confident when you speak?
*Do you struggle to hook the audience?
*Do you struggle to captivate the room?
*Do people listen to you?
*Do people cut you off when your talking?
*Have you tried everything you know to try and just don't know where to turn next?
*Have you given up hope that you will ever command the audience the way your expertise demands?
*Do people listen when you talk?
*Do you feel free to say what you need to say and communicate it effectively?
*Do you struggle with building connections and establishing the relationships you long for?
*Then you're in the right place!
*I've been coaching voices around the globe for over 25 years and you are the person I work with every day.
It's time to sound more confident, captivating and compelling so you can create the life you want.  Learn to communicate effectively, using your voice with ease and captivating every audience as you speak.
I'd like to be your tour guide on your voice journey.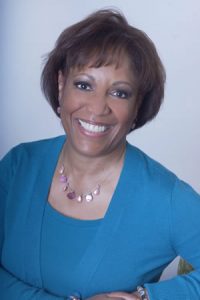 As a business owner and active speaker, I knew my speaking skills could use a tune up. I was running out of breath, speaking fast and not having the results I wanted from all the time and preparation.
I decided to work with Tracy because I knew that she was an expert in the field of voice/vocal training. Tracy helped me by listening to my voice while speaking/presenting and instantly identified the areas that were keeping me from being a powerful speaker. The result is that I now have a personalized approach and tools to strengthen my voice and create a better and more profitable impact when I speak.
One thing I liked about Tracy is that she is an incredibly deep listener. She goes beyond what she "hears" to the root of where your voice is trapped and guides you to shift it to a more powerful place. This isn't about doing standard exercises, this is true customized vocal transformation, as only she can do. I would highly recommend Tracy to people who want to truly captivate the room, both powerfully and confidently, to improve your sales, your impact, and your joy when speaking.
Thanks so much Tracy!
Chris Makell – Speaker, Author, Consultant – Spark Of Brilliance Consulting
How would it feel to speak with confidence, command the respect and attention you deserve when sharing your message and captivate the audience every time you open your mouth?
In this 5-week Reclaim Your Real Voice and Transform Your Life Course we'll cover:
*The psychology of the voice and muscle memory and why you have to change the top layer,
*The exact steps to get your sound unstuck and flowing to me so we can connect,
*What your voice barriers are, why they are getting in your way and how to get rid of them,
*What your bad voice habits are and why they are getting in your way,
*Learn the how and why of how to use your voice to build stronger connections and repair damaged relationships,
*Breathing and why it's the everything you need to step into a confident voice,
*Patterns, go to's and vocal variety,
*How to use vocal variety to touch the senses of the audience to in turn affect their emotions,
*Learn the very words and tone that are getting in your word and the ones you need to replace them with,
*What you are really communicating when you speak,
*What it takes to create connections in your words and voice,
*How to make an impact with your words,
*How to build and repair relationships and create strong connections in business and life,
*The key ingredients to commanding authority without being loud,
and more!
"If you are looking for improving your voice just contact Tracy Goodwin now! Trust me, you will appreciate this advice before even your first session ending! Tracy's work outperforms any voice or public speaking class that I have tried!" ~ Mehrdad
What you'll get, besides a captivating, confident and compelling voice that helps you create instant connections:
*5-weeks of live, online training in a small, safe group,
*Individual teaching to your specific needs within the small group,
*A full assessment of all of your voice issues and what you need to work on plus specific exercises geared toward your specific needs,
*Over 20 training videos,
*Voice workbook,
*Opportunity to have your work assessed weekly throughout the course via audio or video,
*Full access to me for questions, answers, and solutions to your greatest problems.
*Over the five weeks, you'll learn exactly what you need to do to sound confident, captivating and compelling, how to create connections with business and personal associates and repair damaged relationships by using your voice.
"Tracy's personal style of teaching and expertise has opened me to explore my voice and its evolution in a whole new way. One of the most intuitive vocal and acting coaches, Tracy has taught me how to expand both my vocal and acting ranges and get rid of limits that so often inhibit an actor. With her expansive knowledge and experience with voice, she not only taught me the techniques but further helped build my confidence in attaching any script and project with vigor and success. An all-around wonderful teacher and woman."
Egle Petrailyte, Actress, NYC
The 5-week investment for this course is $395.00 until 9/11 then the price returns to $795.00
*Payment plans available email tracy@captivatetheroom.com
PLUS register by September 15th and you'll get the following bonuses:
*Two 1/2 hour 1-1 sessions with me to address your specific needs,
*A copy of my book Captivate the Room with Your Voice,
*Lifetime access to my Voice on Podcasting downloadable course,
*Energy clearing of your voice story with the extraordinary energy clearer Kathleen O'Keeffe
*Can you really afford to not invest in your voice?
*Can you really afford to head into 2018 faced with the same lack of confidence when you speak?
*Don't miss this opportunity to transform your life.
*Space is very limited for this small group setting.
Live online course begins October 1st.  Enroll before September 15th for the bonuses!!!
*Live session is designed to accommodate the time zones of participants.
Course layout:
*Week one: Finding the psychology of the voice, assessing the issues that you face and creating a plan for recovery
*Week two: Voice barriers and breathing
*Week three:  Getting grounded, dealing with words and scripts and being up in your head
*Week four: Vocal variety
*Week five:  Vocal variety continued, bold choices, pushing vs. pulling
Get ready to transform your life.  It's easier than you think to get rid of bad voice habits and put in the technique that will ensure you sound and feel more confident,
*People listen when you speak,
*You captivate the room whether it's on video, live speaking or water cooler conversation,
*You compel people to take the action you want,
*You connect with others in your personal life and business like never before.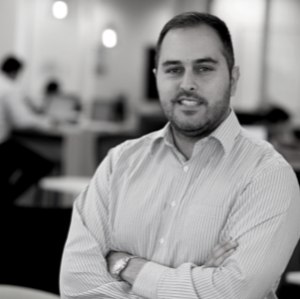 "Tracy, I would like to thank you for all the hard work that you have put into the past month. Despite having been on television more than 1,500 times over the past ten years, the techniques you taught me and notes that you sent through have completely changed my perspective and confidence in communication. I wish I had met you much earlier in my career, but as they say,

its

never too late to learn. 

You have been one of the most professional and talented subject mater experts that I have worked and I would encourage anybody who is serious about improving their communication skills to engage you. Regardless of how much they think they know. Thanks again." 
Peter Esho, 
Sydney, Australia
Are you ready to transform your life by transforming your most powerful tool, your voice?
*Payment plans available email tracy@captivatetheroom.com
Join me Internationally known voice coach Tracy Goodwin for this life changing course.  I've been coaches voices of Hollywood actors and business leaders around the globe for over 25 years.  The technique I use, the Psychology of the Voice is proven to give you results.  I've seen first hand the damage that not being able to speak your truth beautifully can cause.  It's time to do something different, it's time to invest in your most valuable tool…your voice.